3 Reasons You Need an Interior Designer
"Why do I need an interior designer, anyway?" If you've asked that question before, we understand. Interior designers can cost between $150 – $500 an hour to make your house beautiful. While that may sound like a lot of money, many people believe it is worth the cost in order to have a home they can truly be proud of. You may also be thinking, "what does an interior designer know that I don't?", but you'd be surprised by the level of attention to detail a good interior designer possesses. Here's another thing that might surprise you: We offer fantastic interior design that's part of our service, meaning you have access to professional interior design without the high cost! Now that we have your attention, let's take a look at why you need an interior designer:
1. Flexible Planning
If you have any preconceived notion that there is a perfect arrangement of colors, furniture, styles, etc., please leave them right at the door. An interior designer is skilled at listening to you and understanding your unique style – whether it's traditional, modern, or even eclectic – just look how many unique styles HGTV defines here. From there, they're able to design around your taste. There's almost always a way to fit that perfect furniture piece you've fallen in love with into the color scheme you want or already have. After all, that's the interior designer's specialty!
2.Strong Color Sense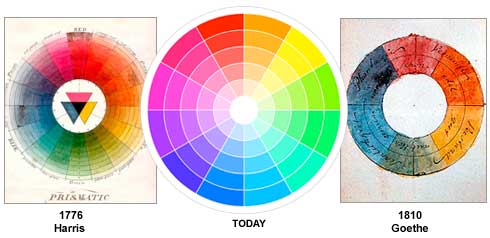 Your interior designer will be great with color. Sure, you may know what the color wheel is, and you may also know about complementary opposites, but there's so much more to bringing a room together. A trained interior designer will be able to look at your space, your wood tones, the colors of your walls, and everything else in the room, in order to help you decide what will work best. This doesn't only apply to the furniture you want to buy. Ever heard of a transition piece? Using something as simple as a throw pillow, an interior designer can make two items mesh that would otherwise have no business being in the same room – and you can get all sorts of transition accessories from us!
3. Construction Understanding
The third skill a great interior designer has is an understanding of how your space was built. Is there enough room for your favorite recliner to recline? Will your gorgeous new entertainment stand block the window? Are there plugins on either side of your bed (because none of us will go without charging our phones at night!)? There is a lot to take into consideration when it comes to building your perfect functional style, including many things you may have never thought about! For example, just look at everything that's involved in furnishing a long, narrow room here. An interior designer's knowhow will turn a blueprint into a youprint!
At the end of the day, it's your interior designer's job to take the furniture you love and fit it flawlessly into your space in a way that works for you and your family. Call (712) 255-3575 or come in to Miller Bros. Furniture today to see what finding your perfect, functional furniture style is all about!